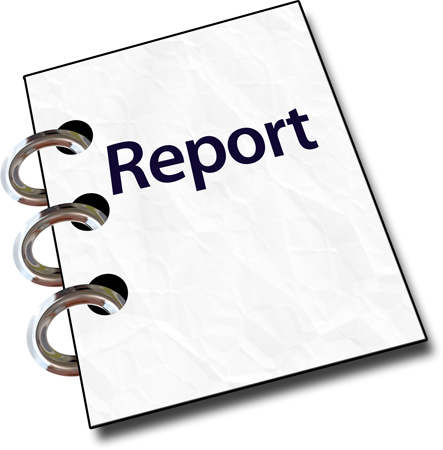 It's better to include your concerns - or the concerns of part of your pmc - in reports, rather than letting the board potentially discover them later. Finally, if you find yourself with a project that doesn't seem like it beauty has enough activity to create much of a report, then be sure to report that fact. A healthy project should be aware if they are headed for the Apache Attic. Moving to the Attic isn't failure; it's simply recognizing that the project may have matured, drifted off, or has been superceded by other technologies, and we should recognize that fact. The board relies on reports from project chairs to be able to understand the status and health of projects. If the board cannot get a strong feeling about how your project is doing, then we will be contacting you for a follow-up report in the near future. Project reports are not a one-directional form of communication.
Such information is welcome in your report, but please include it within private and /private markers, each on separate lines, so we know what to omit hippie from the public minutes. To verify that the private markers are working, post your report in Whimsy, then refresh the page. Private sections properly marked will be displayed with a grey background. If the issue is exceptionally sensitive and you are very concerned about privacy, you may instead email directly to board-private@ or an individual board member, who will relay the information to the board. Project reports are the key way to let the board know about the status and health of your project. With the diversity of projects at Apache, these guidelines can't cover all situations. Feel free to include any additional information in your reports that you think is important about your project. In particular, if there are any "trouble spots" - even potential ones - that the chair or other members of the pmc see in the project, be sure to include a note about them in your board reports.
Apache projects are managed by the controlling pmc — not by any third party or outside organization. Project reports should be about the project, and should not discuss outside organization's efforts unless they are directly related to the health of the project. Do not include private matters in a report without clearly marking them (see below) do not use non-Apache url shorteners. If you have a long url you wish to include in your report, please use (only) the https. Apache.org/ url shortener (Apache login required) to provide a shorter link. The use of external url shorteners is problematic since Apache cannot control their future longevity. There's no need to include details about committer affiliations in a report, unless it points to an issue around diversity which may be included privately. Occasionally a project may need to report something privately to the board, but will not want the information to be published in public minutes. Remember, all Apache board reports are made public, usually a month or two after the board meeting.
Migros Ticino selects, board to unify analysis and
Pmc and committer diversity a healthy project should survive the departure of any single contributor or store employer of contributors. Healthy projects also serve needs of many parties. Thus the asf prefers that projects have diverse pmcs and committerships. If the pmc has any concerns or perceives a problem with the diversity, then the report should include information on the number of unique organizations currently represented in its pmc and committership. Project branding or naming issues, either in the project or externally. A project's brand — or name and logo — are an important way to identify Apache projects, and a key way that new users can become contributors. Is the project using its brand consistently?
Are there third parties that are using your project's name, logo, or good reputation improperly or in a way that harms your project? If your project's website branding has not been completed (see the checklist then please include specific plans on how you'll work with the Brand Committee to finalize any remaining items. Note: all other branding issues be brought to the Branding Committee rather than included in the board report. Legal issues or questions While the legal Affairs Committee handles any legal issues, be sure to mention any that occur in your board report. Infrastructure issues or strategic needs While the Infrastructure team handles the detail of providing needed services to our projects, feel free to include any concerns or strategic suggestions or requests in your board reports. Do not let commercial activity related to a project dominate a report.
Are emails or user questions regularly read and responded to? Note : If activity is minimal, verify whether or not there are at least three active pmc members who can step in when needed, and include this information in the report. Describe the current plans of the project A healthy project will often be working towards a common goal, or have a shared understanding of what is being done next - even if individual contributors have their own "itches". What are the main features being worked on? What releases are planned?
Are there any specific efforts or branches of development under way? This doesn't need to be described in technical detail. Aside from the report, if there are major announcements planned, the project should get in touch with the marketing and Publicity committee. Conversely, if activity is minimal, discuss how the project plans to address that - whether through seeking out new contributors, maintaining in a dormant but available state, or planning towards a move to the Apache Attic. If you need help with attracting new contributors, you can ask Apache community development for tips. When were the last committers or pmc members elected? Required a healthy project tends to regularly add new committers and pmc members. The report should indicate the most recent date on which a committer was added and the most recent date on which pmc member was added to your project, whether or not these date(s) were within the last reporting period.
Board, reporting - financial
Remember also that you can always ask the board questions via email at the privately-archived list anytime. When did the project last make any releases? Required regular software product releases are a sign of a healthy project. Reports should list the releases made in the past quarter, along with the release date of each. Note : If no releases were made, list the date of the most recent prior release, so that the board can determine how long it has been since the project has made a release. Describe the overall activity in the project over the past quarter. Help the board evaluate the activity and health of the project by writing discussing briefly how active the user and developer lists are. Are user questions being answered? Is there new development happening, or just bugfixes?
Required for example: The Apache xerces xml parsing library is easily configurable and compliant with current standards. Note that this description should be similar to the basic trademark description of your software product that your main disaster website uses. See brand Naming and Description. Sum up the status and health of your project and the community in a few sentences Starting the report with a paragraph that describe the main things that your project has worked on over the last quarter will help readers understand the key points you. You can then expand on these points in the rest of the report, using the below for guidance. The board is looking both for what technical changes the project is working on, as well as how your community is doing health-wise: are questions answered, are contributors acting appropriately, are there new contributors showing up? Are there any issues for the board to act on? If there are any specific issues that the board should be aware of, or to specifically address, then please call them out. If not, then it is helpful to state something like: "There are no board-level issues at this time." When in doubt, it's better to include information or questions the pmc has in a report, rather than waiting.
reports are made public after the meeting, and provide a chronological history of your project. It is beneficial to write the report with information that you want your community to know now, and in a way that will provide a helpful history for someone looking over the reports in the future. You may wish to share the public portions of the report with your project community through the users list or project website as well. The Apache committee reporter tool can simplify gathering data for your report, but you must edit and add information from the generated template to cover the below points. Do not leave any of the todo markers in your report when submitting These points are not a template; projects should not simply copy and paste these bullets into their reports. Rather, these are the topics that the board wants to hear about to be able to evaluate your project's health and status. Not all topics will be pertinent to every report; however the chair should consider each of these questions when writing a report. Briefly describe what your primary software product actually does.
The board sends several automated reminders to both chairs and pmc private@ mailing lists to help you remember. Exception: newly graduated pmcs must submit monthly reports for the first three months after leaving the Apache Incubator. Report content must be committed to the board's monthly board meeting agenda. The recommended way to submit reports is to use the Whimsy Agenda tool: login using your Apache. Find your project's entry and click blue post essay Report button at bottom. Be sure to reflow the report before submitting. You can Edit Report later if changes are needed. Command line users are free to checkin their reports, following the existing format so that automated tools can parse it, here: reports submitted in addition to the regular schedule are also welcomed from any pmc, should they have something notable to report or to request.
How to reduce the, pain of, board, reporting
Apache Project Management Committees (PMC) are required to report on their project's health and status quarterly to the board of Directors. While pmcs manage their own technical affairs independently, the board provides the oversight to ensure that projects continue to operate as healthy, community- and consensus-driven projects that support our mission. See also the, pMC duties faq. Pmc chairs and Apache members are always welcome to attend monthly board meetings. Contents, the chair of each pmc is responsible for submitting the report for their project on a quarterly basis, at least one week before each board meeting, according to the reporting schedule at reporting late, or outside of that schedule as mentioned below, does not. If your report is not submitted in time for the board to review it properly, you will be asked to submit small an extra report the next month. While in most cases the chair works with other pmc members to write the report, the report is ultimately the chair's responsibility to complete and submit.